Covid 19 Repeated False Reporting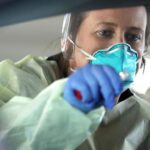 THE AMERICAN INSTITUTE OF ECONOMIC RESEARCH [AIER] The Blizzard of Bogus Journalism on Covid.
This is not to say that people aren't dying from the virus, though I think we can assume many reported deaths were in fact from something else. A dear friend 90 years old is struggling in a California hospital today and I pray for the very best for him and his family.