THE STEEL LADY [1953] – A review with spoilers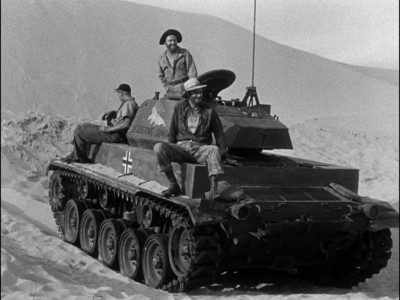 In the 1950's I owned our black and white television set late night Friday and Saturdays after my folks went to bed. Whatever movie was showing, I watched. In those patriotic days the set was full of movies made during or about the Second World War. Heady stuff for one so young. A few of those movies have stuck with me over the years, Thirty Seconds of Tokyo, for one where the director had to good sense to create tension by omitting the nearly obligatory music for the run to Japan. All you hear are the clipped voices of the crew and the relentless drone of the airplane engines. Then there was The Steel Lady with Rod Cameron. It's a B movie and until last night I was at a loss to understand the hold it had on me. Without exaggeration I've chased this move for 40 years, first on late night television [again], then on cable, then on VHS, then DVD, finally on the Internet. No luck. Until…. last night. I searched the title as I have every few months and there it was, in full and in surprising clarity, on YouTube. And I was not disappointed.
Okay, the plot is hokey but no less compelling for that. Rod Cameron with the lady obsessed mechanic side kick, drunken prospector and a really, really good looking 21 year old Tab Hunter as the radio nerd. Their plane forced down in the Sahara desert, cut off from communication, with little water, they find the storm that forced them down uncovered, are you ready?…. a German tank, complete with mummified crew. Realizing their situation is hopeless they repair the tank, fill its radiator with nearly all of their precious water and proceed to drive a hundred odd miles to a French Foreign Legion outpost. Sounds easy, right? Well, you don't know Hollywood in the '50s.
Searching for a place to hid his last bottle of booze the drunk finds a concealed compartment [every German tank came with one during the war] and voila! hidden in it is a sack full of precious gems. He decides to keep the information for himself. The tank crossing sand dunes is the best part of the movie, filmed I suspect just outside Yuma, Arizona. The tank then encounters an Arab settlement which is the most embarrassing part of the movie. The painted backdrops aren't even close to realistic and the white men with darkened faces playing Arabs had to be embarrassed to deliver their lines but there you are. Seems during the war a tank came out of nowhere and stole their treasure. They've been looking for it ever since and now miraculously here it is.
One thing leads to another, we have treachery, fistfights, a running gunfight of natives who can't shoot straight against a machine gun, then finally selfless sacrifice and rescue as the Arabs close in. Great stuff.
Tab Hunter, who worked hard at it but was never much of an actor, is much better than you'd expect in a limited role. But it's Rod Cameron who carries the whole thing off, no matter how absurd the lines he has to deliver.
My father, a combat veteran of the Pacific, was appalled at the patriotic warlike enthusiasm I got from these movies. He sat me down when I was 12 and for the only time told me what combat was really like, the insanity of it, friends blown into pieces, the carnage of young men against bullets and shells. It made no difference. How could reality compete with the story line Hollywood was feeding my young mind?