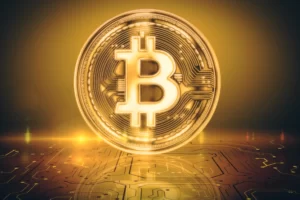 Though both the traditional stock market and Bitcoin are down these days many financiers and investors are of the opinion that some crypto currencies and in particular Bitcoin are the future. So-called hard money like the U.S. dollar has existed in digital form for some time and this is used to transfer upwards of $5 trillion dollars every day rather than transport actual Greenbacks. Even the U.S. Treasury has acknowledged that a significant percentage of dollars put to use are never actually printed. Though the government denies this is in fact digital money that is what it really is as it only exists in electronic form.
Almost everyone buys things or makes payments electronically on the Internet or by swiping a credit or debit card. Those under 40 today routine make day to day purchases from their cellphone using an App. The step to cutting out the dollar involved in such transactions and replacing it with a digital currency isn't much and scarcely noticable.
Bitcoin, the granddaddy of all crypto coins, is a digital store of value and is emerging as the backbone of all cypto transactions. It will be ever more the case as country after country adopts or accepts the use of crypto in its economy. Individuals increasingly see the wisdom in untethering their finances from a national fiat currency that constantly devalues and is subject to government control. Many governments desire to be free of the U.S. dollar the Swift system for transactions with its expense and transparency to the U.S. government.
Crypto, especially Bitcoing, is the future, not so much to completely replace the dollar and other fiat currencies but provide a safe harbor for individuals and freedom from the U.S. government control of nations.
Read here the Rise of Bitcoin. Whether you plan to use crypto or not you should understand it.